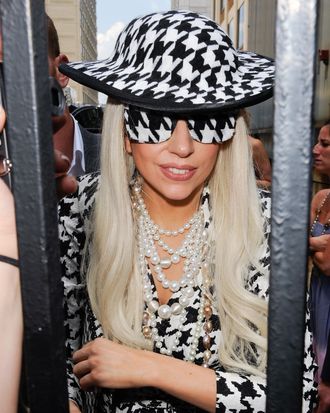 Photo: Ray Tamarra/2011 Ray Tamarra
Did you hear? Lady Gaga is having more pictures taken of her? Yes, it's true, really! Terry Richardson is following her around and capturing the most intimate moments of her waking — and possibly sleeping — life for a photography book now available for pre-order on Amazon. Gaga explains what will be inside:
'I didn't hold anything back from Terry. He was with me every minute, every moment. He has photographs of me waking up in the morning, brushing my teeth, in the bathroom, in the bathtub. And the thing about Terry, if you know anything about his photography, is that nothing is staged.
Gaga drops a few wee hints about what will be in her photo book! [Grazia]