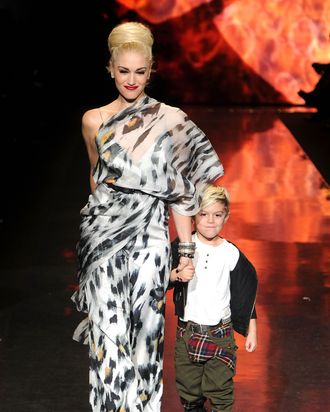 Gwen Stefani at L.A.M.B.
Photo: Frazer Harrison/Getty Images
Page Six reports that Gwen Stefani may have to miss the L.A.M.B. spring 2012 show in New York next month, supposedly because she'll be too busy in L.A. working on her first album in ten years (YES). She's never missed a show before (usually taking a bow with one or more very cute children at the end), but we'd gladly take a new No Doubt album over any ole fashion-week celebrity sighting. Moreover, it's probably safe to assume that the collection will fare just fine in her temporary absence.
Too many jobs [Page Six/NYP]