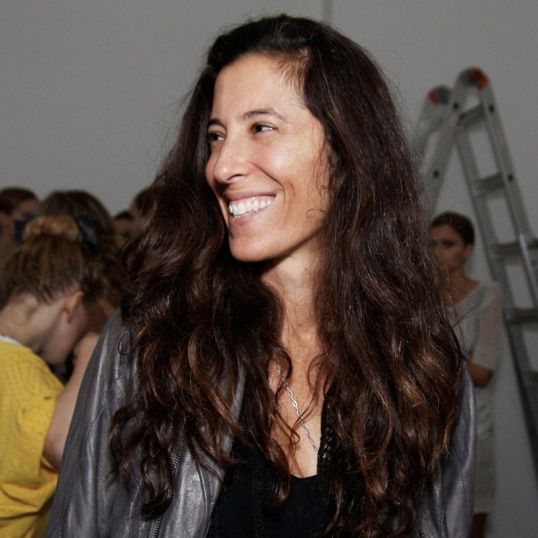 Starr backstage at Ohne Titel.
Photo: Betty Sze
Veteran casting director Jennifer Starr has been in the business for over eighteen years, working alongside legends like Richard Avedon and Herb Ritts, as well as contemporaries like Steven Meisel and Mario Testino. Ralph Lauren has depended on Starr's exacting eye for his runway shows for twenty seasons (and counting); Calvin Klein recently charged her with casting Lara Stone, alongside 40 other models, for their cK one fragrance campaign. We spoke with the born-and-bred New Yorker about learning to waltz with Avedon and working on the upcoming Pirelli calendar with Mario Sorrenti and Kate Moss.
Bruce Weber was one of your mentors when you started out. What do you remember about working with him?
I met Bruce through his sister Barbara Dewitt, who was a college friend of my parents. I was 17, going to school in Coconut Grove, when Barbara needed nice homes to shoot a series of Calvin Klein jobs. I contacted some of my schoolmates with nice homes and that became my first job. I vividly remember the day of the shoot, with 40-some models and a large production team. Bruce always liked getting to know the people he's photographing; it's part of his ability to capture who the person is. Through my years working with Bruce, I traveled to Argentina, England, Italy, Ireland, Norway, and a good deal of the U.S. to find new, interesting faces for Versace and Abercrombie.
Lastly, any advice for aspiring casting directors?
Keep your eyes wide open and never sleep! Read blogs, walk the streets, go to gallery openings, go to music venues, and watch old movies so you understand references.