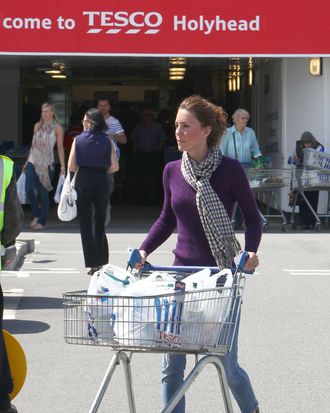 Kate Middleton.
Photo: GERALLT/Bauer-Griffin LLC
The Duchess wore a purple sweater, skinny jeans, London Sole flats, and a scarf by Aquascutum while buying groceries at her local Tesco yesterday. She even pushed the bags out to her car, loaded them in, and drove away all by herself, like a completely normal person! (In related news that you obviously care about, a box of Kellogg's cereal was among the foodstuffs she purchased.)
Browse her previous food-shopping outfits and more in the Kate Middleton Look Book.