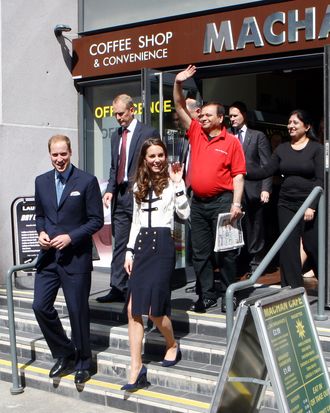 Kate Middleton, hiding how stressed out she probably is all the time, yet again.
Photo: WPA Pool/2011 Getty Images
"I mean I'm happy for her and all, getting married … but I am very jealous. I swear she used to be really quite chubby during her uni days," a post on one such site reads. (Chubby — what?) Friends of Kate say she doesn't have an eating disorder and would be "horrified" to be idolized on these websites. Her next PR move is obvious: Eat the pancakes after she flips them. [Herald Sun] See more photos of Kate from her university days now in the Kate Middleton Look Book.