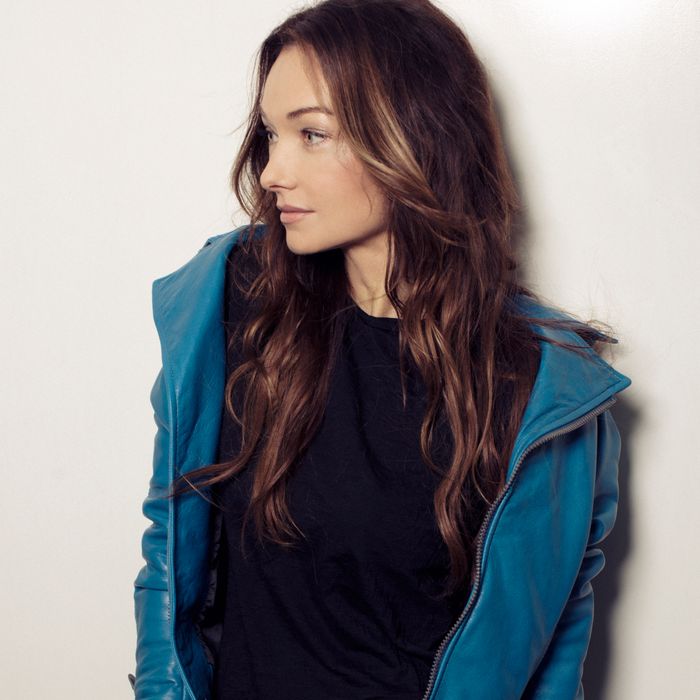 Interior designer Kelly Wearstler has created interiors for Viceroy Miami, Avalon, and BG at Bergdorf Goodman. But she's best known for sporting over-the-top outfits during her two-season stint as a judge on Bravo's Top Design. From glittery berets to extravagant evening dresses worn over cuffed jeans, her weekly looks showcased her whimsical approach to fashion. When the show ended in 2008, Wearstler continued working on both private and public interiors, along with developing home lines for the likes of Bergdorf, The Rug Company, and Sferra linens. Fast forward three years later and Wearstler can add fashion designer to her extensive resume. Her collection, inspired by her California lifestyle and love of vintage, debuts this month at Bergdorf and includes ready-to-wear clothing, jewelry, and accessories. The vast collection is an extension of Wearstler's glamorous aesthetic, including abstract patterned tanks and trousers, loads of chunky gold statement jewelry, and many explosions of bright colors. Prices begin at $125 for earrings and cap at $2,450 for a black fur coat, with most pieces retailing between $300 and $500. We chatted with the designer about designing clothes versus interiors, her love of blogging, and why you won't see her on reality television again.
What's one thing you never leave the house without?
My parasol. I walk around with a parasol because the sun is so intense and I walk around all the time. I have four in my trunk. I get them from Japan. Lanvin, Margiela, they all make them and they're only sold in Japan. They're like 98 percent UV-proof.