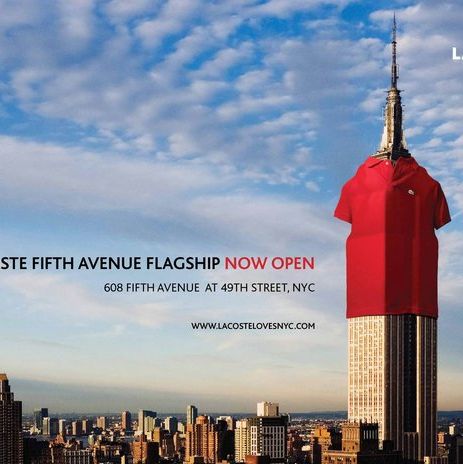 Lacoste's new ad campaign.
Photo: This photograph is protected by United States copyright law and may not be reproduced, distributed, transmitted, displayed, published or broadcast without the prior written permission of the copyright owner. Licensing requests should be sent to photosales@nytimes.com.
Lacoste spent over $7.5 million in advertising in 2010, the same year that its then-designer, Christophe Lemaire, jumped ship for Hermès. The label is currently trying to attract younger, hipper consumers and distance itself from paunchy middle-aged dads who have worn their alligator shirts since the seventies. And as everyone knows, there's nothing that twentysomethings love more than trendy clubs and food trucks!