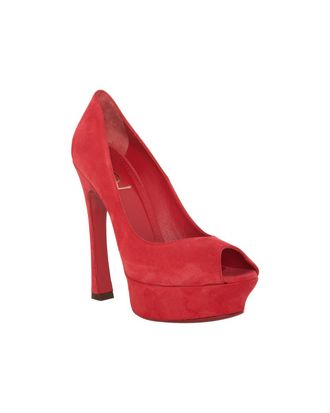 Louboutin's appeal, filed by his attorney last Monday, has bought his attorneys some extra time before YSL can push to have the shoemaker's red sole trademark canceled entirely. Lawyers for both designers met before Judge Victor Marrero on Friday to argue whether or not YSL can challenge the trademark, but the judge put everything on hold until the appellate court rules on his decision to reject Louboutin's preliminary injunction request two weeks ago.
Earlier: Christian Louboutin to Appeal the Judge's Decision in the YSL Red Sole Case
Related: Don't Step on My Red-Soled Shoes!