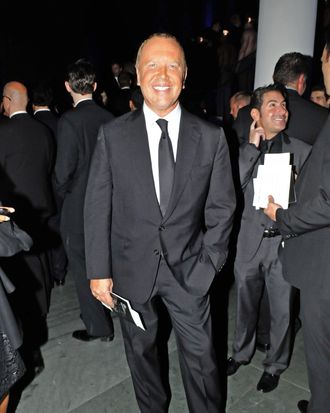 Lauren Hutton spoke to Michael Kors for the new issue of Interview, in a long Q&A that includes amusing anecdotes about taking acid in the sixties (Hutton), a childhood love of beads and cutoff shorts (Kors), and the state of modeling today.
KORS: I still think it's weird when models come in on go-sees. I don't understand how anyone can think that a model is a mannequin. I like to think of them as just women.


HUTTON: As people.

KORS: People. When they come in, I'm always like, "Where are you from? Tell me about your life." That's the first thing I say. We were laughing, though, because two seasons ago, I said, "You know what? These girls we're seeing are too young. They are children." It's silly.
MICHAEL KORS [Interview]