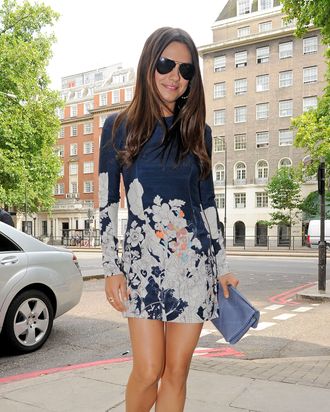 Photo: Splash News/? www.splashnews.com
Mila Kunis was in London yesterday as part of the European press tour for her new movie Friends with Benefits. Out for a quick stroll between appointments and interviews, she wore a fall 2011 Cacharel minidress with some cream Elie Saab heels and a pair of aviator sunglasses, and carried a blue Chanel clutch.
Does the balance of long sleeves with a very short skirt work in this dress? And, lovely as it may be, how do you feel about the unfinished-looking paint job on the print?