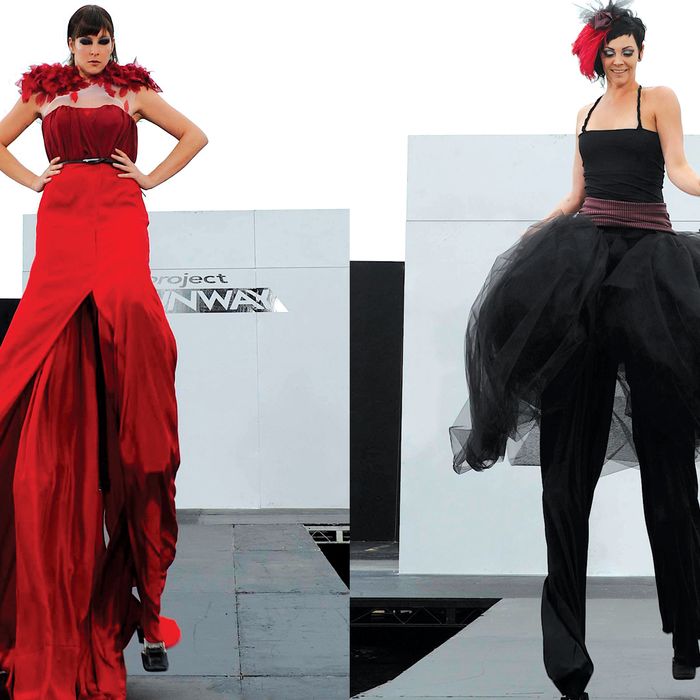 So Heidi can walk on stilts; who knew? And how come Victoria's Secret never utilized this talent for one of its shows? Yep, this week's challenge is to design an outfit for a stilt-walker, and just in case such silliness wasn't going to cause dramz and all that jazz, the designers get paired up. Regular Project Runway viewers know this always means a good time. And by good time, we mean meltdowns.
Speaking of, the show gets straight to it: Viktor isn't even pretending to be happy about getting paired up with Bert, and Bert — like last week — isn't even pretending not to be a grumpasaurus. They're both sniping in confessionals, and in the workroom too, unable to agree on anything and being all sorts of passive-aggressive in a way that's actually even a little awkward to watch. (Bert in particular — correcting everything Viktor says and being generally condescending, while seemingly offering very little input of his own. Thus, we are considering renaming him with his workroom nickname: Bertzilla.)
Baseless Week #03 Prediction, Fashion Week Finalists: Danielle, Kimberly, Olivier.