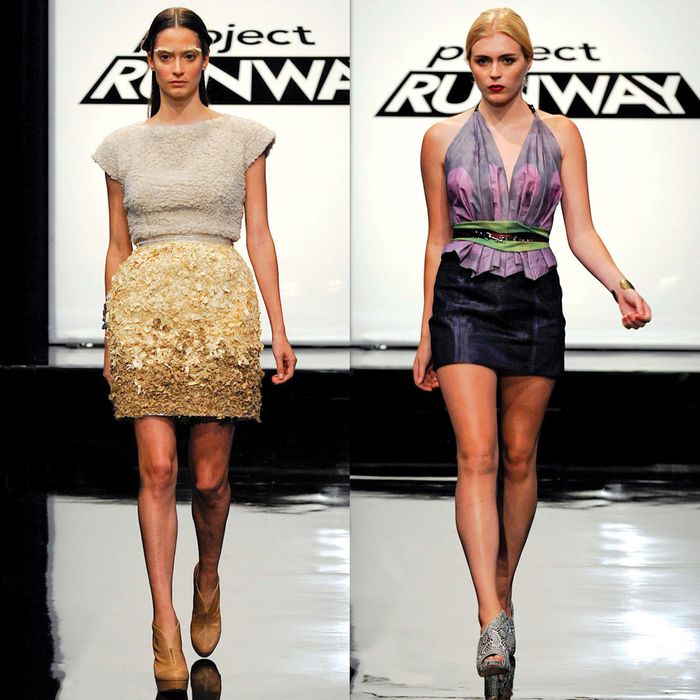 Worthy of quick note: In the episode's opening segment, there is a shout-out to Beyoncé's "We Run the World (Girls)" on the chalkboard at one of the ladies' apartments, as a motivational message no doubt. We can only dream of seeing clothes as epic as those in B's accompanying video on the show. (Mainly to hear what Michael Kors has to say about them.)
Heidi announces the challenge with a not-so-cryptic clue that it'll allow the designers to unleash their creativity — this week the runway looks are to be made entirely from 'stuff' bought at a pet store.
Baseless Week #02 Prediction, Fashion Week Finalists: Anthony, Olivier, Viktor.