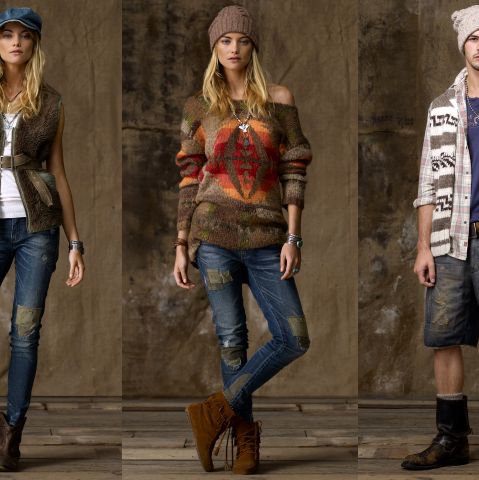 Denim & Supply Ralph Lauren.
Ralph Lauren's new line, Denim & Supply, launches today on its own website and will hit Macy's stores tomorrow. According to its press release, it's inspired by "vintage" and "heritage" stuff. Also:

This season's premiere collection is based on 3 stories: Into the Wild, The Lodge, and The Wharf.
You know, all the places where you usually hang out on weekends. (Ralph Lauren's website also says that the line was "born out of the warehouse and artistic communities of Brooklyn," which some people might consider "the wild," but anyway, we digress.) Price-wise, it's on the lower end of Lauren's many different labels, ranging fro $39.50 to $298, with "specialty jeans" around $200 and "core jeans" under $100.