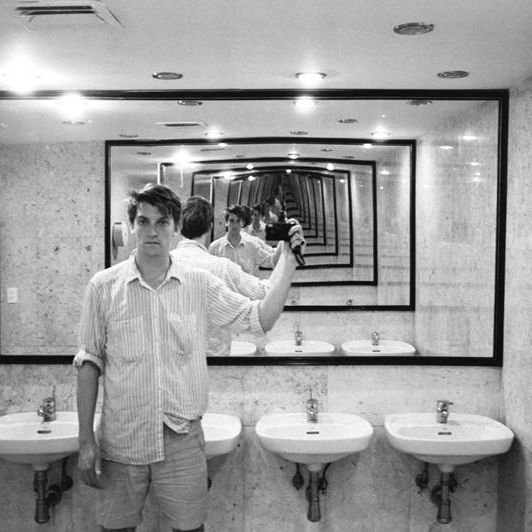 The many faces of Tim Barber.
Though he couldn't care less about labels, Tim Barber is deeply interested in clothes — particularly how people wear them. His unique ability to capture style in photographs has led to an ever-growing list of fashion clients, such as Opening Ceremony and Stella McCartney. And while this roster is only getting bigger, he still makes time for his other work as a curator and fine artist. "Open Sesame," his show featuring the work of Ryan McGinley, Andrew Kuo, Aurel Schmidt, and others, just opened at the A.S.S. Gallery, and he has curated no less than six upcoming shows at Primary Photographic Gallery. As if that weren't enough, he continues to debut new artists on his pioneering photography site, tinyvices.com. This fall, with an introduction courtesy of Miranda July, OHWOW Gallery will release Barber's first comprehensive monograph, Untitled Photographs. We caught up with the soft-spoken Massachusetts native to discuss fashion clichés, his latest Urban Outfitters catalog, and his recent 40-page fashion story in Muse.
Out of all the things you've got going on this fall, what's the one you're most excited about?
I'm most excited for my book to finally be out. It's been so long in the making and it will be very satisfying to see finished. We are going to do a few book launches in New York and L.A., so keep an eye out for those!