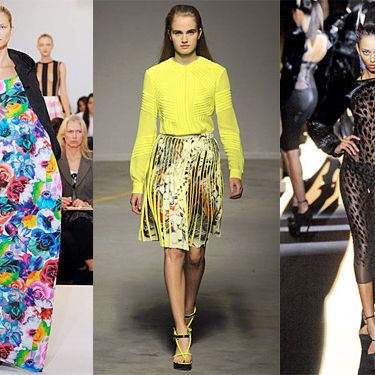 Designs by Jil Sander's Raf Simons, Christophe Kane, and Mugler's Sébastien Peigné.
Marc Jacobs seems to be the latest front-runner to succeed John Galliano at Christian Dior. Can you see him there? Cathy Horyn can:
I am not at all surprised LVMH executives are talking to Marc Jacobs about moving from Louis Vuitton to Dior, as Women's Wear Daily reported today. Not to disparage Mr. Jacobs's talents, but where else can they look? With few exceptions, the strategy of Bernard Arnault, the chairman of LVMH, has been to load up his brands with big, bankable stars, and there are not many of them available.
New Names in the Dior Hat [On the Runway/NYT]