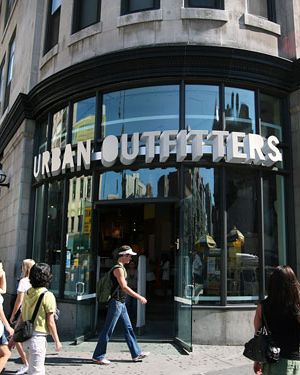 The parents of an unnamed 15-year-old girl are suing photographer Jason Lee Parry and Urban Outfitters for using provocative pictures of their daughter on T-shirts and other items. Weirdly, the lawsuit states that the parents didn't have a problem with the photo shoot itself, which involved "sexually suggestive" poses "revealing portions of her breasts"; rather, they're annoyed that the pictures were distributed without their permission. Also, they're asking that their identities remain secret because their daughter is apparently sort of famous:

The parents ask that their names and the girl's identity not be revealed because she is well known in the modeling industry and "her image and identity have been exposed on national TV and in other media to the general public."
In case this didn't already sound creepy enough, the parents are requesting a whopping $28 million in damages.
X-rated pics of underage model surface at Urban Outfitters; Parents sue photog, stores using images [NYDN]