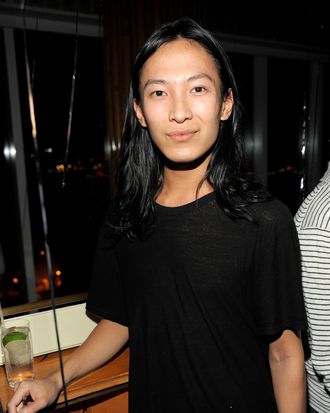 Alexander Wang.
Photo: Clint Spaulding/? Patrick McMullan
After British Vogue started an improbable rumor yesterday about Alexander Wang being considered for the Christian Dior position, the website has attempted to clarify their report, stating that LVMH is interested in Wang for "other reasons":

While no investment has been confirmed, or even properly discussed, it seems Wang's burgeoning brand has caught the eye of LVMH — and rumours suggest that the designer could follow fellow New Yorker Marc Jacobs into to conglomerate's luxury stable.
Earlier: Rumor: Alexander Wang Is Now Being Considered for Dior
LVMH Loves Wang [Vogue UK]