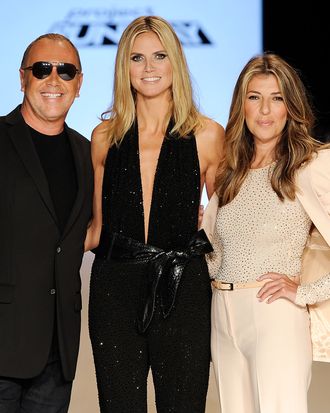 Judging you, three times over.
Photo: Fernanda Calfat/2011 Getty Images
After last night's Project Runway episode thinned the contestants down to the single digits, the remaining nine designers showed their final collections this morning at Lincoln Center. Though the show is known for pulling twists and tweaking the number of finalists at the last minute, there will apparently be only three contestants left in the running for real when the final episodes roll around in November. So click through our slideshows of all the collections to guess who'll make the cut. (Yes, we're still rooting for Olivier.)
Project Runway Designers: Season 9 Collections
Watch the Project Runway Spring 2012 Collection runway video.