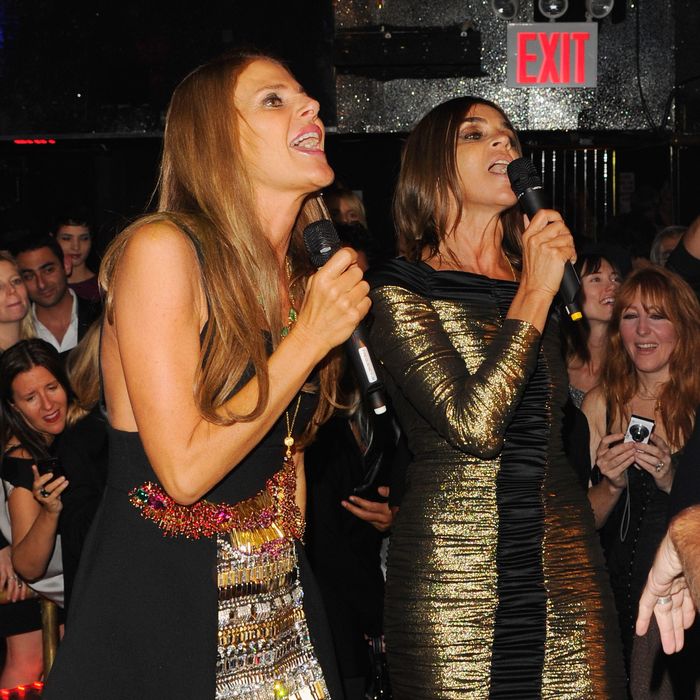 Anna Della Russo and Carine Roitfeld belt out a duet.
Photo: Andrew H. Walker/2011 Getty Images
"This place looks like it could be in a Cassavetes film, no?" Carine Roitfeld said on Saturday evening, gesturing around the room at Westway, a former strip joint near the West Side Highway where she was celebrating her collaboration with Barneys for the fall campaign. "I wanted to dress and look like a Cassavetes woman, so I went for vintage tonight," she said of her shimmering gold dress. "I would love to be a Cassavetes actress tonight. And singer," Roitfeld told The Cut. "I'm going to sing."
We smiled and nodded, thinking this was idle party chatter.
*An earlier version of this post incorrectly said that Valentino sang "My Way" after "Unforgettable."