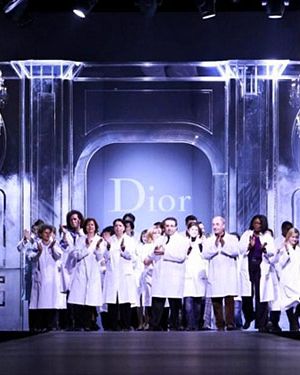 As overblown rumors about Dior's new designer reach new heights of ridiculousness, the design house did a rare thing: They invited a reporter to visit the atelier, see the forthcoming collection, and talk to Dior president Sidney Toledano as well as acting head designer Bill Gaytten. The Telegraph's Lisa Armstrong reports:

[Toledano] refused to reveal who will succeed Galliano, but said: "We will have news in the next few weeks."

Has the appointment been made? Silence, not even a twitch. Will it be Marc Jacobs, as widely anticipated? If so, what will be the ramifications for Louis Vuitton, Jacob's current home and LVMH's greatest cash cow? A pause. Then, "There is an old proverb, those who don't know, speak loudly. Those who know, stay silent." He remained silent, then slipped away for a meeting.

Exclusive: Inside Dior, fashion's besieged atelier [Telegraph UK]