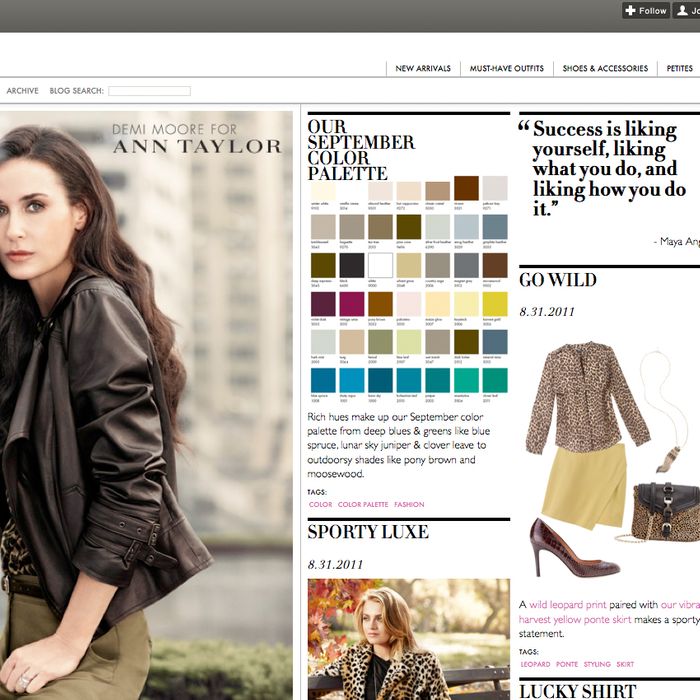 For the second season in a row, Tumblr is sending bloggers to Fashion Week, where, with the help of some partner brands, the young writers and photographers will get to do fun things with designers, like meet them or go to their shows or eat scones at their apartments. Then they can put posts about their frolics on their blogs, making them look like they hit the big time and giving Tumblr an edge in positioning itself as the blogging platform you use if you want to post about fashion. So the bloggers win, Tumblr wins, and the brands — do they win?
For the strategy to work, labels have to get something in return, and whatever publicity they're getting out of these bloggers isn't enough for at least one brand that's invested a lot in Tumblr: Ann Taylor. Jessica Coghan, Director of Digital Media at the fashion PR firm Starworks, which represents Ann Taylor and other brands like Kate Spade, wrote on her personal Tumblr:
So, I am sure you have all heard that Tumblr is sending some bloggers to fashion week again this season. I have also had the pleasure of seeing their sponsorship proposal being shopped around to brands, which I am not supposed to be talking about. I will say this … someone is completely out of their goddamn mind.