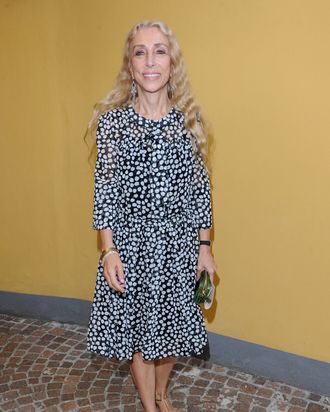 Franca Sozzani.
Photo: Venturelli/2011 Venturelli
The Italian Vogue editor tells the Huffington Post that her statements in a recent Newsweek profile, where she was quoted as saying, "hire back John Galliano," were misconstrued:



I don't want it to become a big deal. I understand that it's getting a big story. But it was not in this way that I wanted to say.

I said that — Jacob [Bernstein] was writing what I thought, so everything was perfect[ly accurate]. But what I say and what I mean is that there's been time for the mistake that he did, for which I completely agree in the attitude and the way that Mr. Toledano and Mr. Arnault made the choice, because I would have made exactly the same choice. It's not like I would say, as I told to Newsweek, "Oh bad boy. Come on, keep cool, go away for a holiday and when you'll be better, come back."

I only say that what he did with his talent was genius, what he did was very good for the shows and all of his collections and that he is a really talented person who made a bad mistake. But I didn't mean hire bring him back. I only say that it's a pity that he'll not be there anymore. It's completely different.
Franca Sozzani On Miucca Prada, John Galliano, Marc Jacobs & More [HuffPo]