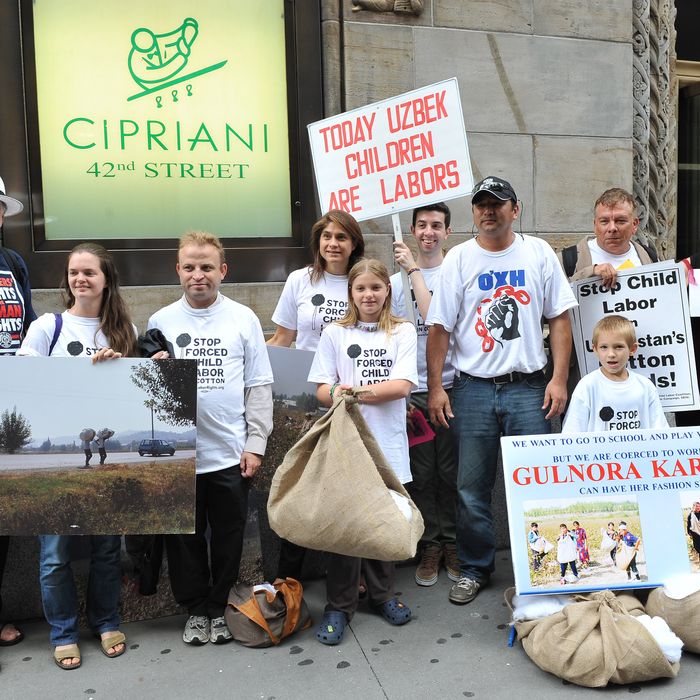 Protesters outside the Guli show.
Photo: Marc Stamas/2011 Getty Images
IMG nixed Gulnara Karimova's label, Guli, from their schedule earlier this week due to controversy over her father, Uzbekistan leader Islam Karimov, a known dictator and violator of human rights. In addition to condemning Karimova's label, dozens of clothing companies signed a treaty to boycott cotton grown in Uzbekistan. According to the International Labor Organization:

The Uzbekistan government forces up to two million children — some as young as seven years old — to leave school to work in the cotton fields for up to two months, organizers said. During the harvest, children are exposed to harmful pesticides. They also allegedly face physical harm or expulsion from school if they fail to reach a daily quota of 50 pounds of raw cotton.
But despite Karimova's unpopularity, Guli walked today at Cipriani's 42nd Street location. Some very cheerful-looking protesters waved signs outside the show, which featured embellished silk dresses, tasseled belts, and yes, some cotton shirts.