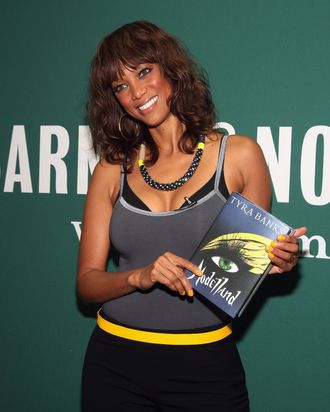 Tyra Banks.
Photo: Paul Zimmerman/2011 Getty Images
This is probably the best beginning to an AP story, ever:



A tweet doesn't usually make a person cry.

But when Tyra Banks recently saw a photo posted by a fan promoting the release of her book, it meant so much that the tears started flowing when she talked about it.
Tyra has always been one for drama. She studied improv, and, with her reliably crazy antics on Top Model, has kept that show running strong for seventeen seasons. Tyra has admitted to us that Top Model will come to an end, as all good things do, when enough people stop watching it. So what to do when that happens?
Related: Tyra Banks on Going Back to School, Gaga's Meat Dress, the Duration of Top Model, and More
Tyra Banks Invites Readers to Visit 'Modelland' [AP]