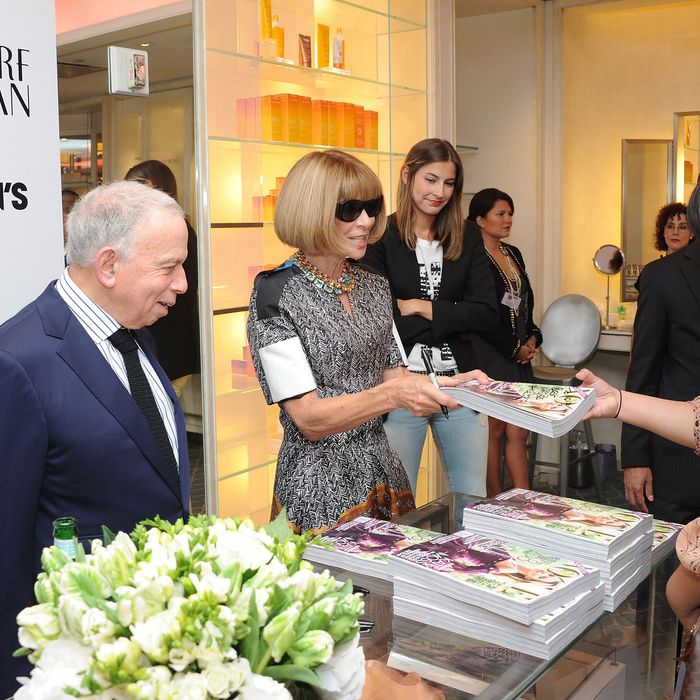 Good thing about FNO: this happens.
Photo: Jamie McCarthy/2011 Getty Images
Last week, New York hosted it's third Fashion's Night Out. So, how many of you went? And of those of you who made it a point to go, how many of you went so that you could buy things from the stores hosting events? "Page Six" has sources saying this year might be the last for FNO since it creates too much work for the Vogue people organizing the event and doesn't pay for most stores. In talking to numerous publicists working on FNO events, we've gotten similar feedback, such as:
• It's hard to come up with something new, creative, and enticing to do each year.
• Stores and catering companies are afraid to serve alcohol since no one cards at these things and it's a liability, despite the fact that it's a huge enticement for potential shoppers.
• People who come into the store don't actually shop.
• It creates tons of extra work for everyone involved at the busiest time (Fashion Week) of the year for the industry.
No mo' FNO? [NYP]