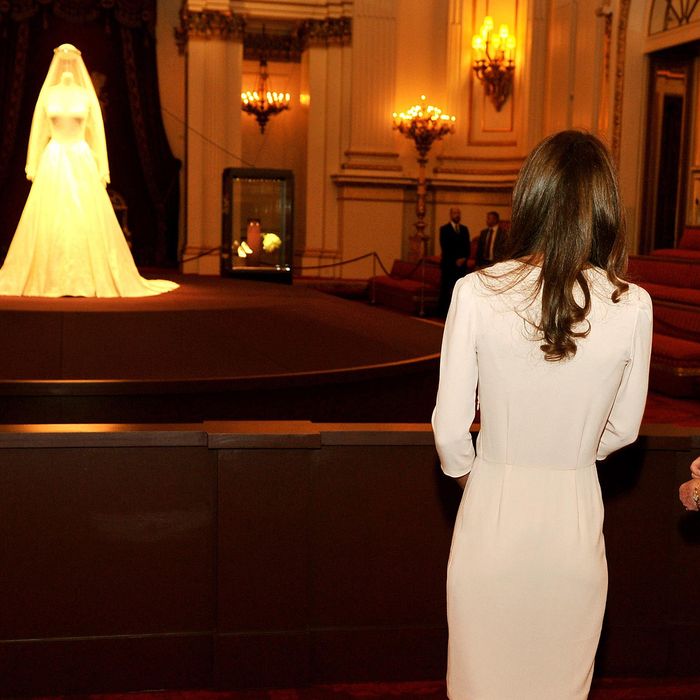 Kate taking crap from the queen at the opening of the exhibit.
Photo: WPA Pool/2011 Getty Images
Since opening on July 23, the exhibit at Buckingham Palace of Kate Middleton's wedding dress — that garment that reignited excitement in the monarchy more than any royal-blooded person ever could — has drawn more than 354,000 visitors, with ticket sales expected to reach around $13 million. The exhibit is likely to only add to the list of records broken by this summer's royal wedding, which already includes television viewership and, probably, Pippa's butt's near-instantaneous icon status. Last summer 413,000 people visited the palace — the most since 420,000 went in 1994.
Kate's royal wedding dress set to make £8m as record numbers flock to Buckingham Palace [Daily Mail UK]