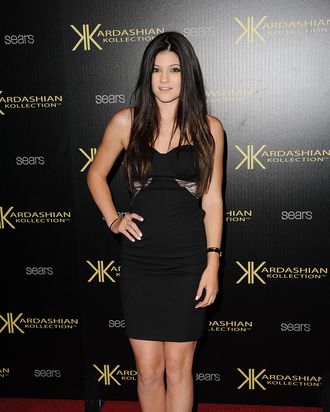 Kylie Jenner.
Photo: Jason Merritt/2011 Getty Images
Each season, agencies send casting agents "show packages," which are packs of cards with pretty pictures of models they want to work the shows. Jezebel noticed that some of the girls in those packages are 14 and 15 years old, while Fashionista has expressed concern over the news that half-Kardashian sister Kylie Jenner, who is 14, is walking Avril Lavigne's Abbey Dawn show, which is part of Style360, not Mercedes-Benz Fashion Week (oh, and Avril Lavigne is not in the CFDA). So, it seems like designers trying to adhere to the CFDA's urging that they not employ models under 16 might have to be vigilant about carding models, as the CFDA suggested they do. CFDA executive director Stephen Kolb told Fashionista, "We are not in a position to police or enforce these recommendations. We can only hope that they are followed and taken seriously."
Well if 16 is the new 14, at least that makes 31 the new 29!