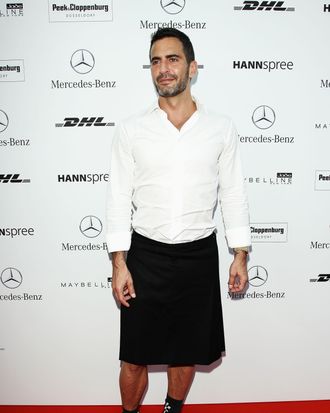 Marc Jacobs.
Photo: Andreas Rentz/2011 Getty Images
Jacobs is still the front-runner for the job to replace John Galliano at Christian Dior, however talks are taking longer than expected, WWD reports, since he and his business partner Robert Duffy want a "substantial" increase in salary and benefits.
According to sources, Dior president and chief executive officer Sidney Toledano is said to have recently spent several days in New York to meet with legal representatives for Jacobs and Duffy. The duo are believed to be looking for a salary somewhere in the low eight figures each, plus other benefits.
Christian Dior/Marc Jacobs Talks Said Proving Difficult [WWD]