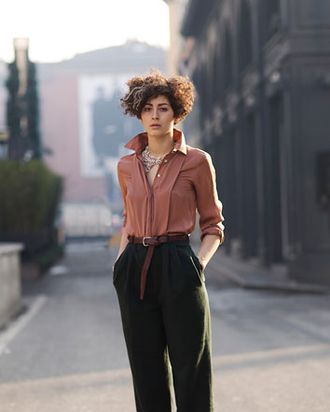 On the eve of New York Fashion Week, we asked a few veteran street-style documentarians to share their favorite memories, most awkward moments, and most treasured photographs from past seasons. How do they still manage to take the best pictures now that practically anybody with an iPhone and a Tumblr thinks they can be a fashion blogger? It's no easy feat, explains Mr. Newton, who got his foot run over by a Mercedes in Paris last year (but the resulting shot was worth it). As for this season's biggest targets: There's the usual quarry like Taylor Tomasi Hill and Joanna Hillman, but they've got their eyes on a fresh crop of faces as well.
More Fashion Week Preview:
Fashion Week Preview: 56 Designers Reveal Their Spring 2012 Inspirations
Ten Outstanding New Faces to Watch at Spring 2012 New York Fashion Week
What Can Last Spring's Shows Tell Us About the Clothes We'll See at Spring 2012 New York Fashion Week?