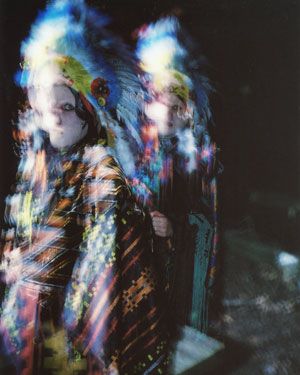 Here is a description of Proenza Schouler's new "short film," premiering on an Internet near you tonight:
"I used to know an old guy who was mostly blind, he kept a gun in the freezer, and breathed through a machine at night," says Harmony Korine. The cult filmmaker goes on to tell a twisted tale involving goats, the woods, and young women being seduced by the older man—all part of the theme for his new four-minute short film, Snowballs, for Proenza Schouler. "When I was 13 I saw the old man turn into a goat and run around the living room," says Korine. "I know it sounds strange, but it was real 'cause he licked my face."

Maybe this is one of those things fashion people use to make you feel like you don't "get it" and they do.
Let It Schouler [Style.com]