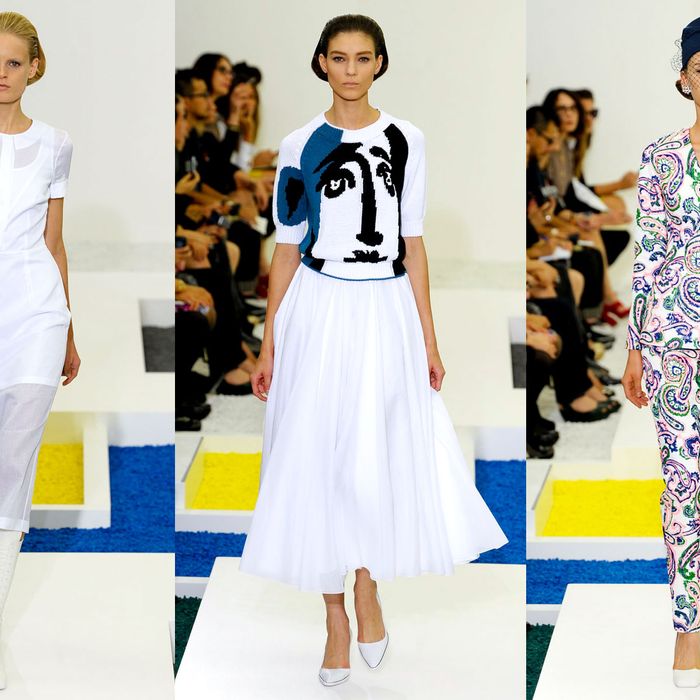 Spring 2012 looks by Raf Simons for Jil Sander.
This is how Suzy Menkes's review of the spring 2012 Jil Sander show begins:
If Raf Simons ultimately takes over the helm at Yves Saint Laurent — as those familiar with the situation in Paris suggest — the designer will have found a sweet spot for his meticulous modernism.

Her colleague Jessica Michault then tweeted the statement as fact: "Suzy Menkes breaks the news that Raf Simons is slated to take over the helm at Yves Saint Laurent." That has been retweeted by more than a hundred people since it went up yesterday. As such, fashion executives, who tend not to like rumors that may or may not be true about their labels, have issued swift denials. British Elle reported that Jil Sander reps said Simons just renewed his contract to be creative director for another four seasons. YSL reps, the magazine suggests, also denied the veracity of the rumors.
Update: YSL has released a statement denying Menkes's story: "Yves Saint Laurent disclaims and regards as unfounded the current rumors concerning the creative direction of the house."