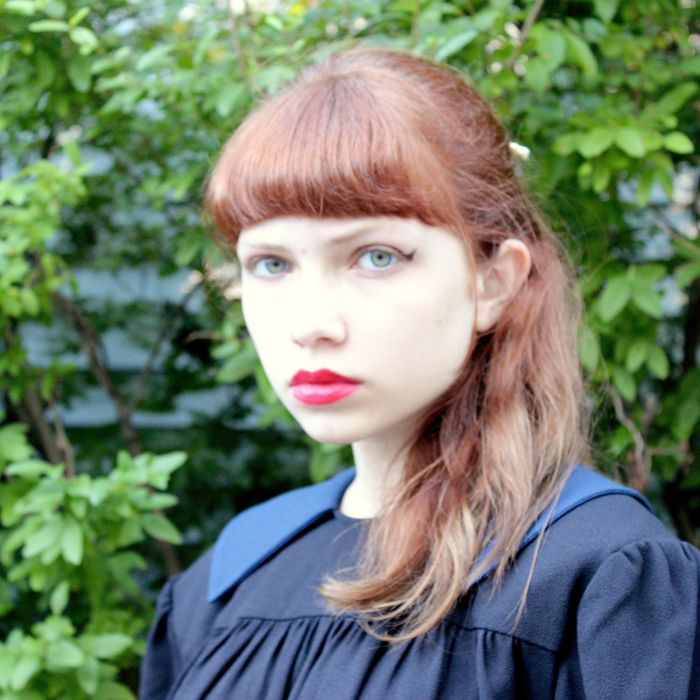 Tavi Gevinson.
Photo: Tavi Gevinson
Last night, 15-year-old wunderkind blogger Tavi Gevinson launched her much-anticipated new website, Rookie (rookiemag.com). Originally conceived as a joint venture with Jane Pratt and Say Media, the site is now under Gevinson's sole ownership (New York Media is helping with ad sales). Promising honest, funny, and insightful takes on teen life, Rookie centers around a monthly theme — the first is "Beginnings" — and will update three times a day on a typical teen's schedule: after school, dinnertime, and before bed. Fresh from a post-class cat nap, the high school sophomore talked about her new media venture, her evolving relationship with fashion, and how it feels to be hailed as "the future of journalism" by Lady Gaga.
When did you first want to start a project for teenage girls?
I guess it was in May of 2010. Obviously Sassy has been coming up over and over, that was what inspired it. In the beginning, I just thought it'd be a really fun, unique thing, but then when my first year of high school started and, as the year went on, it became something that I felt much more strongly about in the sense of its potential to not only be aesthetically pleasing and have funny, clever writing, but to actually touch on some experiences. It made me feel like this was much more urgent than when I started and I just thought it would be cool.
It's going to be so interesting when you're not a teenager anymore.
I know! I asked my friend, I was like, "What if I never let go of being obsessed with teenagers and become this really pathetic adult who's like, 'Am I hip, you guys?'" And she said — and it felt really accurate to me — that I would move to the woods and become a hermit, which is probably true.