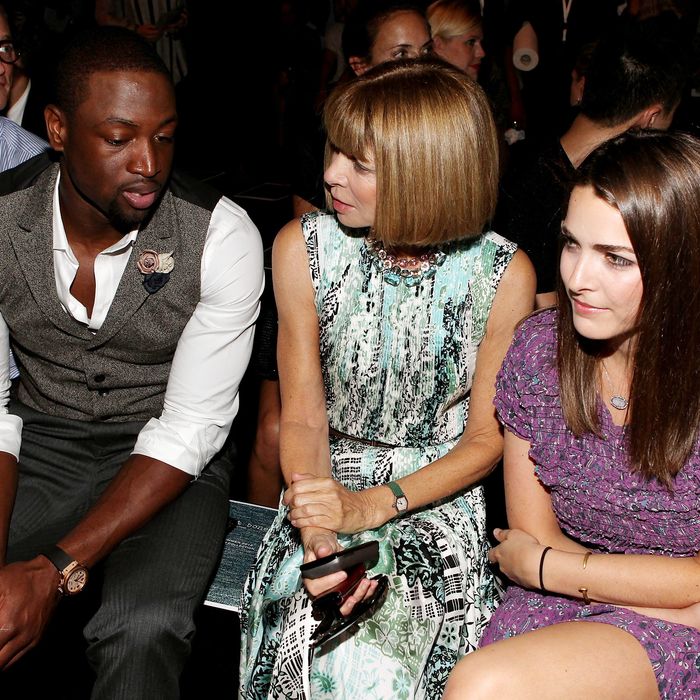 Dwyane Wade, Anna Wintour, and Bee Shaffer.
Photo: Paul Morigi/2011 Getty Images
Every so often, it comes in handy that we are subscribers to both Vogue and Sports Illustrated, because eventually the twain always meet. Such was the case Friday afternoon at rag & bone, where Anna Wintour (and daughter Bee Shaffer) were moved from their original front row seats and placed right next to a snazzy-looking Dwyane Wade of the Miami Heat — whose name we admittedly, at first, kept accidentally botching as "Dwayne Wayne," as in the bespectacled geek from A Different World whose sunglasses flipped up into regular glasses. (Don't pretend you haven't made the same mistake yourself.) This spawned several fantasies of Anna Wintour joining forces with him to design a similar line of shades but in her signature giant size. Alas, it's not to be. If only Anna knew how good it could have been. Yeah, yeah, an Eastern Conference Championship is nice and all, but will it protect your eyes? Will it, Mr. Wade?