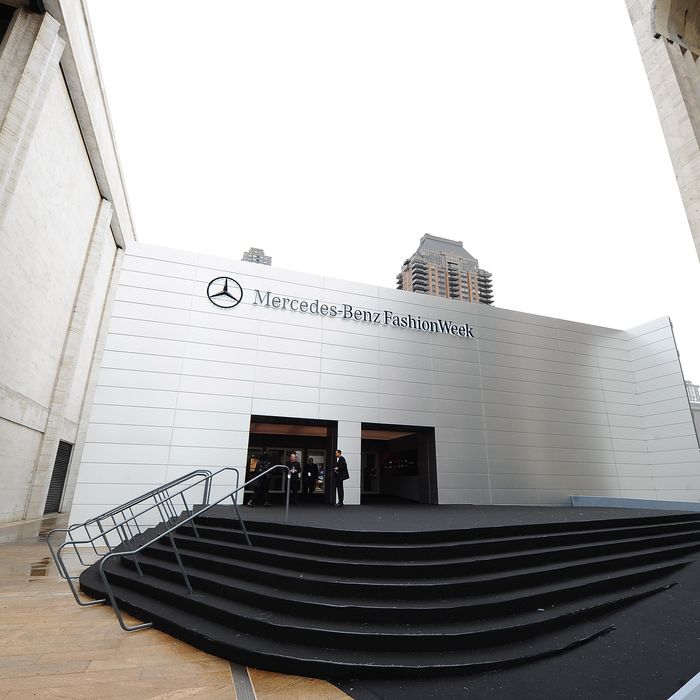 Fashion Week's Lincoln Center Facade.
Photo: Michael Buckner/2011 Getty Images
Fashion Week starts today! If you're on the outside looking in, you're in the blessed position of being able to enjoy the events without thinking about what it all means or how logistically nightmarish it can be! Industry people who have to attend and organize shows often get annoyed since — with 250 scheduled presentations this season — they are a logistical challenge, to say the least. Also, you lose a weekend, the hours are long, and not everything goes as planned, so tensions run high, even with all those free Pop Chips and cocktails, and even though the task at hand is merely looking at clothes. The Times argues that that's the true problem with Fashion Week: We see lots of clothes, and very few true shows. Guy Trebay writes that the frenzied pace of the scene, which now includes "reality-show gargoyles making 140 character pronouncements on 'Insta chic'" and "tween bloggers who already seem so ubiquitous and familiar they're like modern Erma Bombecks," keeps the week entertaining, even as the shows and clothes have lost their magic.
Tents, but No Circus [NYT]