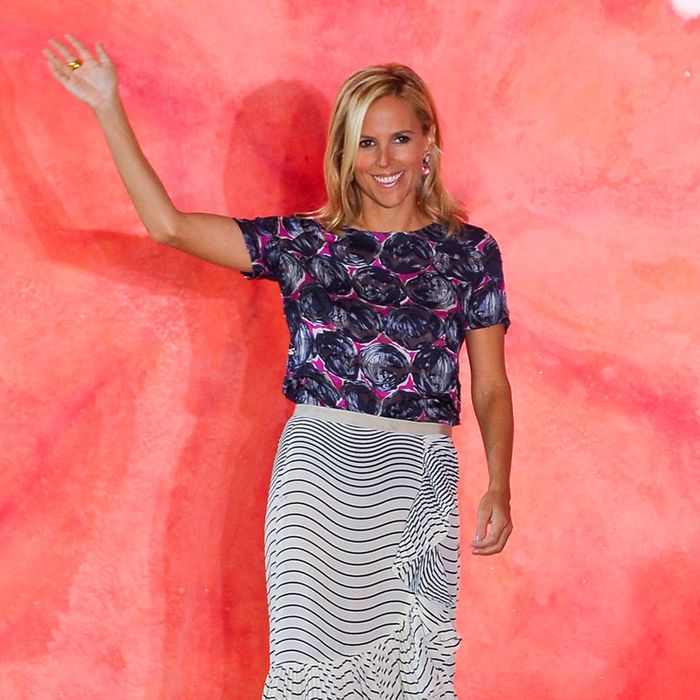 Tory Burch at her runway show yesterday.
Photo: Alessandro Lucioni
Tuesday was a big day for Tory Burch, with her first-ever runway show in the morning and the official opening of her Manhattan flagship in the evening. "When we first saw the space, it was white and very open, and Daniel Romualdez, our architect, and I thought it would be interesting to do a restoration of what it might have looked like in the 1880s when it was built, and a little inspiration of my apartment, as well," Burch said, describing the new store's concept.
The Cut spoke to Burch during the launch party in a small room on the fifth floor of the space, which is an entire town house at 797 Madison. "It's sort of the idea, which we've always done, to bring more a residential feel to retail," Burch said, as partygoers swarmed around her.

See the Complete Tory Burch Spring 2012 Collection
Details Gallery: Check Out the Shoes, Bags, and Sunglasses
See Jay-Z, Beyoncé, Vera Wang, and More in Our Party Slideshow