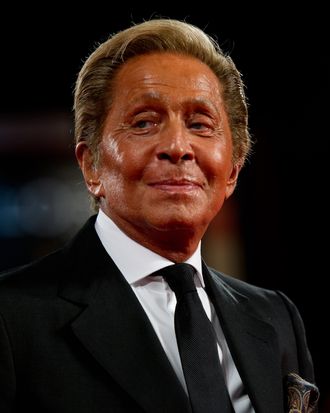 Valentino.
Photo: Ian Gavan/2011 Getty Images
One of the best fashion documentaries ever, arguably even better than the September Issue and Lagerfeld Confidential, was Valentino: The Last Emperor. André Leon Talley may have been better in that movie than he was in September Issue, which was even about his own employer. The only thing better than the film itself would be, as was the case with Legally Blond, the musical version of it. The Telegraph reports:
"We're looking at the possibility of taking my story to Broadway, as a musical," the designer, whose full name is Valentino Garavani, told La Repubblica newspaper yesterday.
Valentino: the musical [Telegraph UK]