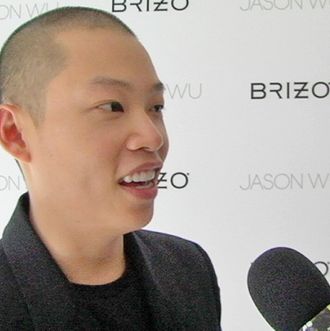 Jason Wu has always made very ladylike, grown-up clothes. Now that look is trending on the runways, thanks in part, some argue, to Kate Middleton's influence. But Wu explained yesterday backstage after his spring 2012 show in Chelsea that this season his collection took a sportier direction, with clothes inspired by "pop art and couture shapes." The Jason Wu girl "is getting a little sexier this season, and a little tougher," he explained. In the video, find out which look was the most arduous to create.

Watch our backstage beauty video from the Jason Wu show.

Watch the Jason Wu Spring 2012 Collection runway video.