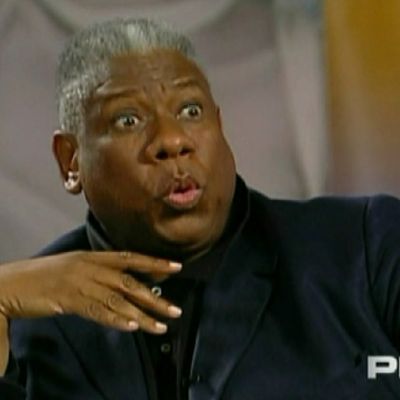 Happy times! On top of all their Tyra Mail this week, the girls get regular mail — care packages from home. Beginning an episode-long pity party that telegraphs her forthcoming elimination, Camille says her package is full of unpaid bills. She also says she's old, and doesn't really get modeling jobs anymore. (But neither do the rest of the all-stars, so that's no biggie.)
The episode then jumps back to the night before — because really, this is Top Model: All-Stars, so who cares about continuity? — when Kayla accidentally overdoses on a cocktail of meds and has to be taken to the hospital. It turns out she'd suffered a bout of cardiac arrhythmia, and needs to carefully monitor situations that would involve her getting stressed. Except for this whole guaranteed-to-be-stressful reality TV competition, of course.
This is tough though, because both are justified in their complaints: poor addled-at-best Lisa stood no chance at remembering her lines going last in the challenge; Camille's supposedly best shot seems to have been taken during a moment when she'd slipped up, quite literally, on the steps she'd been posing on. But there's no place for logic on Top Model either, so broke, old, and really quite beaten-down Camille was eliminated. And she refused to shake it out with Tyra before her exit, so don't look for her at the reunion.