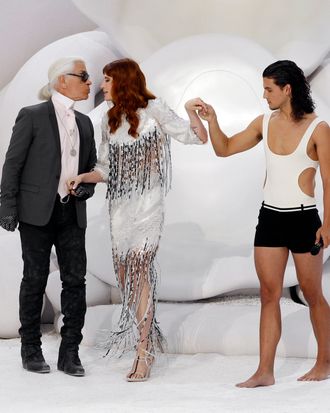 Photo: PATRICK KOVARIK/2011 AFP
The seaweed is always whiter
in Karl Lagerfeld's lake.
You dream about going down there
Where bags are all that's not fake.
Just look at the world around you!
Right there on your cubicle floor.
You should have been at this morning's Chanel show!
Click the slideshow to see more.