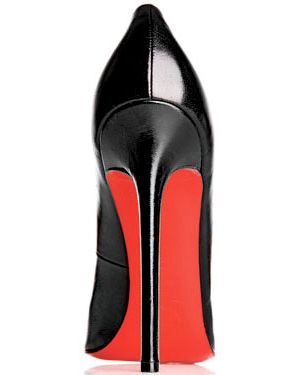 Christian Louboutin's red sole.
Photo: Danny Kim/New York Magazine
In August, Judge Victor Marrera ruled against Christian Louboutin's request for a preliminary injunction to prevent Yves Saint Laurent from selling red-soled shoes. The court decision left the door open for Louboutin's red sole trademark to be overturned; in the judge's words, color "serves ornamental and aesthetic functions vital to robust competition," and thus doesn't merit trademark protection. Louboutin's lawyer, Harley Lewin, vowed to file an appeal, and presented his first brief this week.
Related: red-soles/">Don't Step on My Red-Soled Shoes! [NYM]
Christian Louboutin Appealing Trademark Decision [WWD]