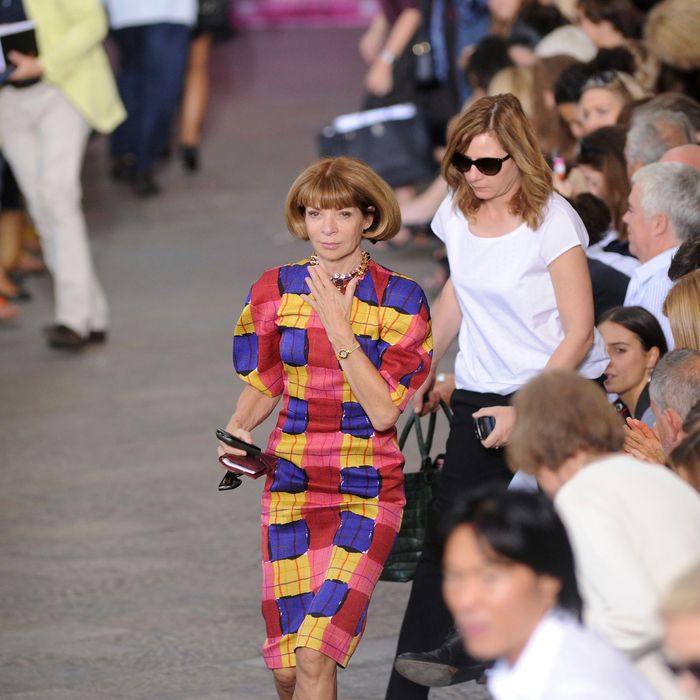 Anna Wintour exiting the Missoni show.
Photo: Pier Marco Tacca/2011 Getty Images
With Milan Fashion Week organizers claiming their dates for next September won't allow designers to meet production demands, New York's fashion powers are refusing to attend the Italian shows if Milan insists on beginning its Fashion Week during New York's and continuing through London's. Why, it sure does sound like it's time for a strongly worded letter.
Show Calendar Battle Goes On [WWD]
Earlier: Milan Fashion Week Will Overlap With New York and London Fashion Week in 2012