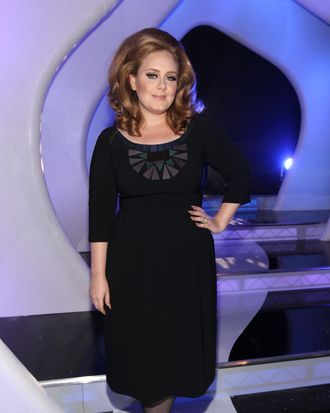 Photo: Christopher Polk/2011 Getty Images
Out with Taylor Swift, in with Adele! British Vogue's current cover girl reportedly has a December cover lined up with Cosmo. While the magazine hasn't confirmed this, WWD hears "the interview and photos will surprise some and offer a new side to the pop star." What could this mean? Maybe that:
1. She won't be forced to talk about feeling overall comfortable with but sometimes insecure about her body.
2. They'll show more than just a super close-up crop of her face on the cover, like maybe her face and part of her neck and torso.
3. She won't have to show her cleavage or any of the other body parts plus-size models so often bear for magazine shoots.