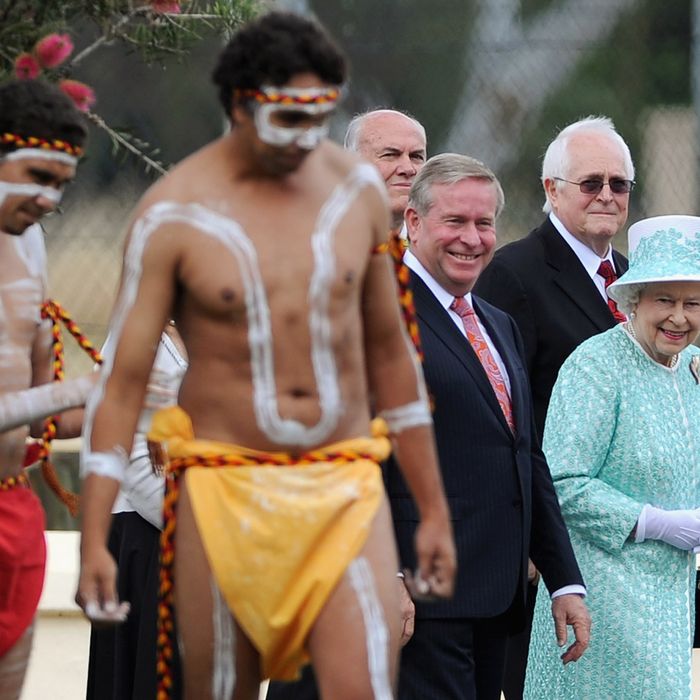 Queen Elizabeth II watching aboriginal dancers during her visit to Clontarf Aboriginal college in Perth, Australia yesterday.
Photo: Pool/2011 Getty Images
dizcoamz: How's this for a 'Hot Shot'?

discoamz: Or, she busted out the crown?

charmant: HAHAHAH

discoamz: She doesn't go full-crown very often.

charmant: I like the first one.

discoamz: Yeah. It's slightly stronger.

charmant: Crowns don't have the same effect around Halloween time, either.

discoamz: I don't know. I think it would be fun dressing up as her for Halloween.

discoamz: You know, "I'M A SLUTTY QUEEN! GRANNY PANTIES! WOOO!"

discoamz: They could do a cable TV Halloween special: "QUEENS GONE WILD."

discoamz: Char?