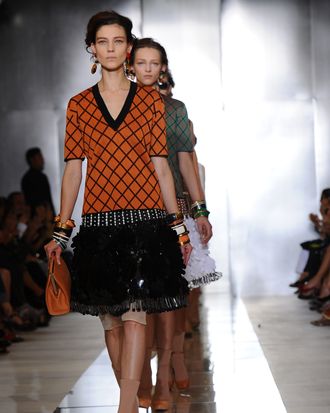 Like this, only smaller.
Photo: Olivier Morin/AFP/Getty Images
Marni becomes the latest designer label to spawn what is sure to be a totally adorable childrenswear line that will include cute little onesies that cost more than most people spend on food in a month. According to a press release from the brand, the collection will feature clothes for girls aged 2–12 and launch next summer for fall 2012.