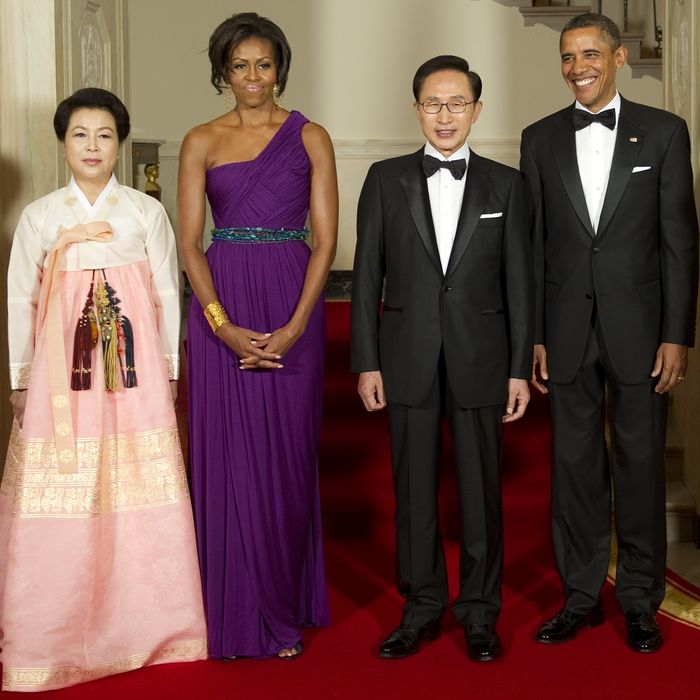 Michelle Obama with South Korean President Lee Myung-bak and First Lady Kim Yoon-ok. Oh and Barack! Don't forget that he attended in an outfit as well.
Photo: JIM WATSON/2011 AFP
Doo-Ri Chung won the honor of dressing Michelle Obama for last night's state dinner honoring South Korea. Doo.Ri is not a label regularly worn by the FLOTUS (this may have been the first time Michelle wore Doo.Ri publicly — indeed it was certainly the most visible event she's worn the designer to). Apparently the White House commissioned the dress after seeing Chung's spring collection, she told the Washington Post.
"We were contacted after our spring show," Chung recalled. The first lady's office told her that "they really loved the strapless purple gown." But all parties both knew there were some modifications that needed to happen. "What we showed was a lot more risqué than what the First Lady could wear. Obviously a thigh-high slit would not work."
Doo-Ri Chung talks about her state dinner dress for Michelle Obama [WP]