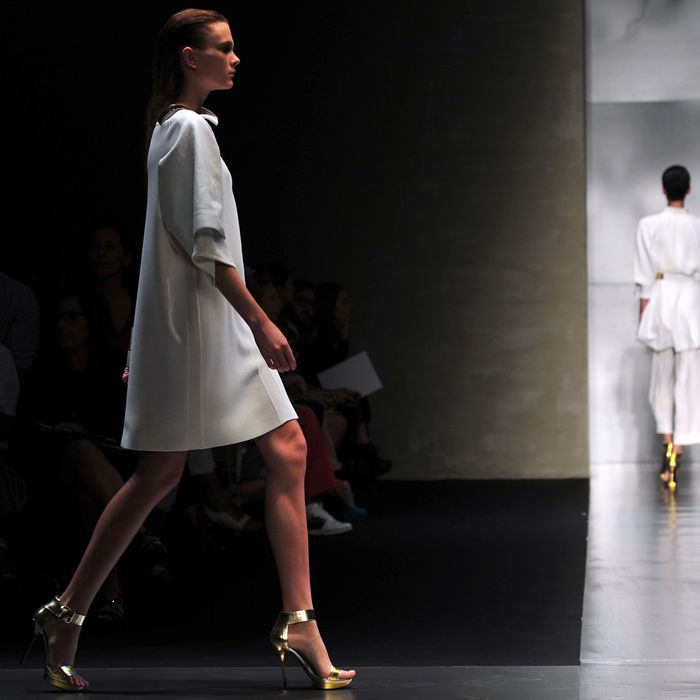 The spring 2012 Gianfranco Ferré show in Milan.
Photo: GIUSEPPE CACACE/2011 AFP
Milan Fashion Week and London Fashion Week have been crunched for days during the past few seasons. Sandwiched between New York and Paris, London and Milan Fashion Weeks each had not even a week to put on their shows, and with the dates so close together this season, London lost out on good models. Milan, which has had a bee in its bonnet about this injustice for a while, has taken a stand by moving the dates of its Fashion Week next September to a slot that would overlap with both New York and London Fashion Weeks.
Milan wants to start on September 19, but New York plans to start on September 13 and London on September 21. After Milan decided to move its Fashion Week up to September 19, Paris decided to do the same, and now plans to begin shows on September 25.
Battle of the catwalks as Milan clashes fashion week with London [Telegraph UK]