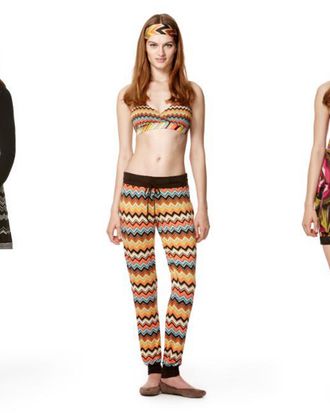 Target recently e-mailed people who placed online orders for its Missoni line saying they didn't know when the merchandise would be delivered and gave customers an option to cancel. Today Target e-mailed customers still waiting for their zig-zag-printed things, saying that some items would most definitely not be shipped. Again, they're giving shoppers the option to cancel:



We're contacting you because one or more items from your Target.com order [redacted] are out of stock.

Due to the unprecedented demand for our Missoni for Target collection, we are still working to fill outstanding Missoni orders. Some items may not be available and may need to be cancelled. Items we are able to fill could take up to the end of December to ship.

If you are no longer interested in receiving your Missoni for Target items, please visit either the My Account or Contact Us section of Target.com to cancel.

Within the next 10 business days you will receive additional email communication if any items from your order will be cancelled. We know this is disappointing and is not the experience you expect from Target. We are making improvements to better serve you in the future.

Sincerely,
Target.com Guest Services
By December, we all might be obsessing over another Target collection, hopefully in a much less problematic and befuddling way.