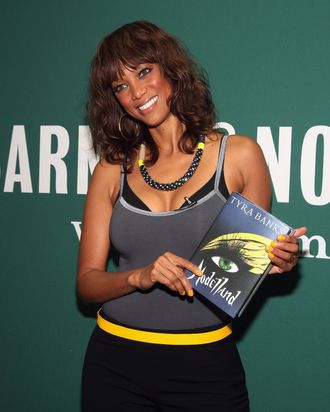 Tyra Banks.
Photo: Paul Zimmerman/2011 Getty Images
New York Times best-selling author and supermodel Tyra Banks sat down for an interview with The Wall Street Journal to promote her new book, Modelland — the process of writing was so stressful it apparently made her hair fall out. She also touched on the skills gained from her time at Harvard Business School (the extended education program, not the regular MBA program), just in case you didn't know she attended.



What are the most important things you've learned at Harvard?



Trade-off. Professors explained to me that focus is great. Being the biggest and having your foot in a bunch of things is not necessarily the best thing. So I came back and focused the message of my company. I said, "If it's not about expanding the definition of beauty and making women feel physically and emotionally better about themselves, then we're not doing it." We put away ideas to produce food. I've been approached to do real estate with homes geared toward first-time women buyers, spas, all kind of stuff, and we put those ideas away, too.