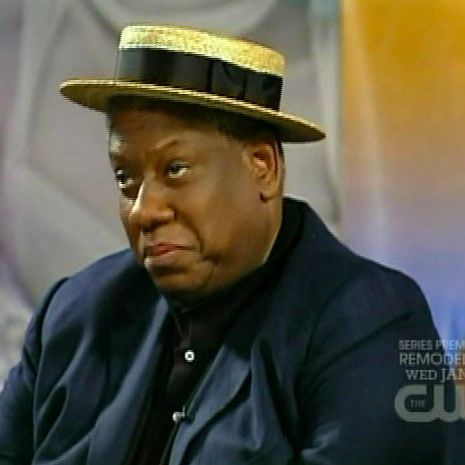 But his expression says it all for him.
Hilariously, or depressingly, depending on your perspective, this week the girls have to model their efforts on the success stories of Justin Bieber and Rebecca Black. The all-stars are going viral, video-style. For this challenge, they have to write the lyrics to a would-be infectious song (to be accompanied by a music video) in twenty minutes. Considering how long it most likely took to scribe "Friday," that's quite generous.
Increasingly adorable Allison gets teary-eyed writing her lyrics — a dedication to her recently deceased father — but her raw emotion still loses out to Lisa's nonsensical word-jumble. Of all people to be on a mid-season winning streak: Lisa, really? She does have prior experience as a singer–songwriter, though, she's the "Ace of Spades."
Then it's off to record their songs, with the requisite silly twist being that they have to incorporate a chorus penned by Tyra. It goes as follows: "Pot ledom, pot ledom, that's top model backwards." Tyra and Keenan also pop up — and ham it up — in each of the girl's videos, which are taking the place of a traditional photo shoot. Who cares, though? Why not make them go bowling and just eliminate the girl wearing the ugliest lane shoes.
Helping Jay Manuel direct the videos is rapper Game; his arrival on set causes Angelea to have a fan-girl meltdown and squawk around set like a chicken crossed with an angry guest on The Maury Povich Show. (This is actually one of the episode's highlights, the other being the awkward dynamic between Game and Mr. Jay.) She sadly brings a lot less excitement to her actual video. Dominique keeps falling over the camera track in her so-low-rent-it-comes-with-coupons interpretation of a Beyoncé video, and Alexandria doesn't manage to get sexy enough with the car in her shoot. Laura's best effort is … well, we saw it yesterday … and then Lisa does something that everyone seems to find intimidating. Allison trumps them all (yes, even the ace of spades) with a mournful doe-eyed performance on a kid's swing.
Poor André Leon Talley has clearly had enough, and offers next to no feedback during this week's panel. When he won't even call stuff "dreckitude" anymore, well, that's bad news. It's bad news all around, in fact, as the videos are unabashedly terrible, and not even in a way that would provide any viral potency. Of course, that means most get high praise from Tyra, Nigel, and guest judge Game — who is actually in love with Allison and her "Underwater" vid. She gets the top call-out, with Tyra excitedly explaining what "screen grabs" are like it's 1997. Lisa's "I Be Like Whoa" apparently qualifies her as a new opening act for Lady Gaga, and Dominique is said to look like Shakira in "Tooch Ya Booty" (a song title that is making our spell-check cry). Less successful are the models with dead eyes — Angelea and Alexandria fall to the bottom two. Despite it being Angelea's third appearance there, she survives again, and it's time for Alexandria to "Go, Go, Go." You see, she just looked like a model in her video, and that's not good enough for an all-star.
See what little ALT could muster up in our video roundup of his brilliance: