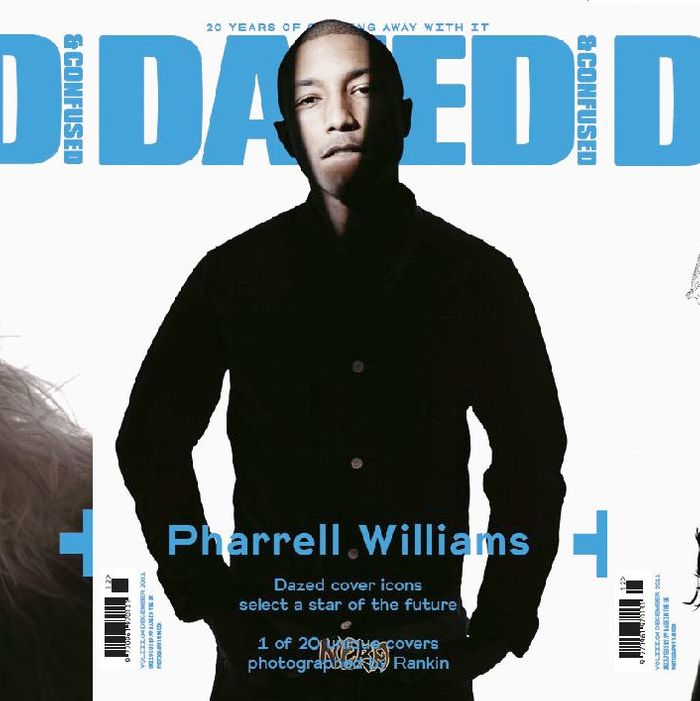 Courtesy of 'Dazed & Confused;' dazeddigital.com
As part of the many celebrations of their twentieth anniversary, Dazed & Confused's latest issue comes with twenty different covers. All lensed by fashion photographer Rankin, one of the magazine's founders, the covers showcase a selection of the Dazed team's favorite past cover stars —  paired with a rising star they're championing. Out so far are shadowy shots of Kate Moss, Chloë Sevigny, Pharrell Williams, and Eva Green (posing with newer faces Josephine de la Baume, musician Lizzie Bougatsos, YouTube singer Maxine Ashley, and actress Jordan Scott, respectively). Other covers of Pulp singer Jarvis Cocker and Tilda Swinton will come soon too.
But as momentous as the occasion might be, are even the most ardent Dazed fans likely to buy twenty copies of this issue?